The Heaviest of Swells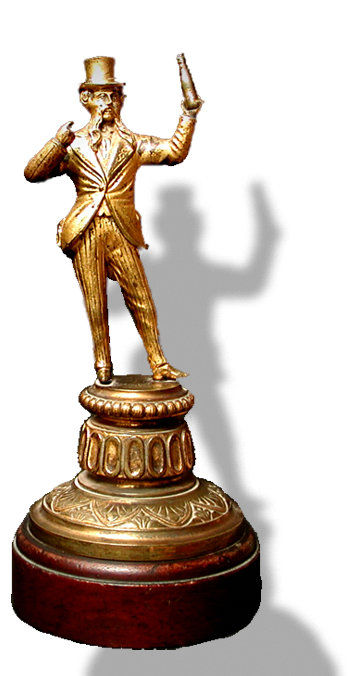 Welcome
Christopher Beeching has written the first major biography of Music Hall's original superstar, George Leybourne the original CHAMPAGNE CHARLIE (1842-1884), one of the most significant influences in British Music Hall history. Volume I of this keenly awaited and important biography, which covers the years 1842 to 1871, was published on March 22nd 2011.
Lavishly illustrated in full colour, The Heaviest of Swells energetically brings to life the man who was responsible for establishing the artistic and financial power of The Lion Comique, (the Comic Singer) during the formative years of British Music Hall. Leybourne was a man who earned a vast fortune during his career, only to die penniless and exhausted at the early age of 42, leaving a wife and two children destitute.
George Leybourne's songs continue to resonate down through the years. The Man on the Flying Trapeze and Champagne Charlie are among the most famous titles. Another, If Ever I Cease to Love, a somewhat salacious song, has been used at New Orleans' Mardi Gras every year since 1872.